List of the 10 best movies starring Shelley Winters, order based on the average from the IMDB, TMDB and Rotten Tomatoes ratings
Role in movie: Alice Tripp
Role in movie: Auguste Van Pels
H
arrowing story of a young Jewish girl who, with her family and their friends is forced into hiding in an attic in Nazi-occupied Amsterdam.
View page
Trailer
Watch online
Role in movie: Belle Rosen
T
he Poseidon Adventure was one of the first Catastrophe films and began the Disaster Film genre. Director Neame tells the story of a group of people that must fight for their lives aboard a sinking ship. Based on the novel by Paul Gallico.
View page
Trailer
Watch online
Role in movie: Eva Bardeman
W
hen the head of a large manufacturing firm dies suddenly from a stroke, his vice-presidents vie to see who will replace him.
View page
Trailer
Watch online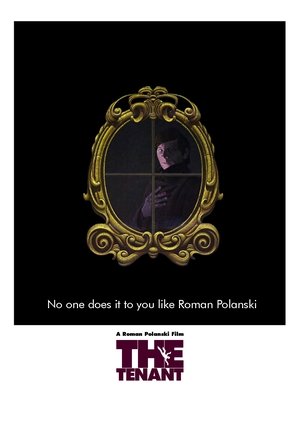 Role in movie: The Concierge
A
quiet and inconspicuous man (Trelkovsky) rents an apartment in France where the previous tenant committed suicide, and begins to suspect his landlord and neighbors are trying to subtly change him into the last tenant so that he too will kill himself.
View page
Trailer
Watch online
Role in movie: Charlotte Haze
H
umbert Humbert, a divorced British professor of French literature, travels to small-town America for a teaching position. He allows himself to be swept into a relationship with Charlotte Haze, his widowed and sexually famished landlady, whom he marries in order that he might gain access to her fourteen-year-old daughter—Lolita—with whom he has fallen hopelessly in love, but whose affections shall be appropriated by a devious trickster named Clare Quilty.
View page
Trailer
Watch online
Role in movie: Rose-Ann D'Arcey
A
blind, uneducated white girl is befriended by a black man, who becomes determined to help her escape her impoverished and abusive home life.
View page
Trailer
Watch online
Role in movie: Lola Manners
L
in McAdam rides into town on the trail of Dutch Henry Brown, only to find himself in a shooting competition against him. McAdam wins the prize, a one-in-a-thousand Winchester rifle, but Dutch steals it and leaves town. McAdam follows, intent on settling his old quarrel, while the rifle keeps changing hands and touching a number of lives.
View page
Trailer
Watch online
Role in movie: Amalia Vivaldi
l
figlio di un impiegato ministeriale romano è ucciso per caso durante una rapina. Il brav'uomo prepara ed esegue una lenta, bieca, allucinata vendetta.
View page
Watch online
Role in movie: Willa Harper
H
arry Powell marries and murders widows for their money, believing he is helping God do away with women who arouse men's carnal instincts. Arrested for auto theft, he shares a cell with condemned killer Ben Harper and tries to get him to reveal the whereabouts of the $10,000 he stole. Only Ben's nine-year-old son, John, and four-year-old daughter, Pearl, know the money is in Pearl's doll; and they have sworn to their father to keep this secret. After Ben is executed, Preacher goes to Cresap's Landing to court Ben's widow, Willa. When he overwhelms her with his Scripture quoting, sermons, and hymns, she agrees to marry him. On their wedding night, he tells her they will never have sex because it is sinful.
View page
Trailer
Watch online
​From Wikipedia, the free encyclopedia.   Shelley Winters (August 18, 1920 – January 14, 2006) was an American actress who appeared in dozens of films, as well as on stage and television; her career spanned over 50 years until her death in 2006. A two-time Academy Award winner, Winters is probably most remembered for her roles in A Place in the Sun, The Big Knife, Lolita, The Night of the Hunter, Alfie, and The Poseidon Adventure. Description above from the Wikipedia article Shelley Winters licensed under CC-BY-SA, full list of contributors on Wikipedia.
View page with full filmography
Related articles