List of the 10 best rated episodes from the TV show The Originals from the 66 listed on our webite. Order based on the average from the IMDB and TMDB ratings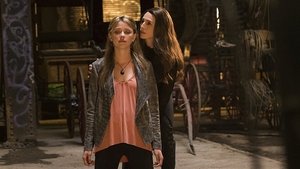 W
ith time running out, Klaus' ultimate plan to protect baby Hope at all costs continues to take shape.Source: CW
View page
Trailer
Watch online
S
ince the original vampires were stuck in the cemetery, Klaus takes any chances to punish his sister with the Original-killer stake.
View page
Watch online
W
hen it's discovered that Freya has been kidnapped and is in the hands of a dangerous new threat, the Mikaelson brothers are forced to put aside their differences in order to save her before it's too late. Following a lead that brings them to Mystic Falls, Elijah and Finn run into deputy Matt Donovan, who does not take well to new vampires in his town. Meanwhile, Klaus and Hayley work together to uncover the motive behind one of Lucien's secret agendas, while a troubling shift in Kol's behavior leaves Davina concerned for their future together.
View page
Watch online
R
ebekah and Marcel have been trying to keep a secret from Klaus which may come to the light as we flashback to 1919. Elijah and Monique bond. Hayley takes Sabine hostage to try and get information on reversing the curse on Phoebe's clan.
View page
Watch online
F
ollowing a violent encounter that has left Cami's life hanging in the balance, Klaus is forced to rely on his family and allies to find a cure as he keeps a watchful eye over Cami at the compound. With time running out, Freya turns to her arsenal of spells, while Vincent and Marcel head to Cami's apartment to gather a crucial ingredient. Elsewhere, Hayley and Elijah travel to the bayou in hopes of bringing back a potential antidote that could save Cami's life. Finally, Davina confronts Lucien and learns some heartbreaking information that will change her future with Kol forever.
View page
Watch online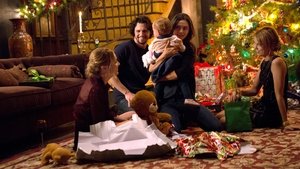 W
hen a dangerous affliction threatens to expose one of her siblings, Freya searches for a way to reverse the crippling curse even as she finds herself the target of The Strix's latest plan. Elsewhere, Klaus keeps a watchful eye over Cami while she attempts to help Detective Kinney, whose life has begun to spiral out of control as a result of Lucien's compulsion. Meanwhile, a confrontation with Marcel causes Vincent to reevaluate his decision to stay out of witch business, and Hayley's attempt at a quiet Christmas with Jackson and Hope results in an unexpected surprise.
View page
Watch online
W
ith the threat of the prophecy looming over their heads, Klaus and Elijah find themselves rendered useless inside a magical trap, while Aya and The Strix's coven of witches move forward with a risky spell that could take one of them down for good. Elsewhere, Freya leads the charge to get her brothers back and enlists the help of Marcel, Hayley and Stefan Salvatore, an old friend of Klaus', whose unexpected arrival may be the key to their survival. Finally, Davina moves forward with a dangerous plan that brings her one step closer to reuniting with Kol.
View page
Watch online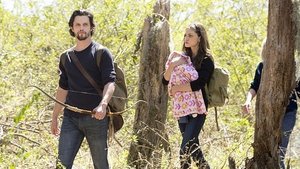 W
ith the knowledge that he has been betrayed by his siblings, Klaus and an unlikely friend plan to get even with them.
View page
Trailer
Watch online
H
ayley atempts to save her unborn baby from the witches. Francesca meets with Oliver and Jackson to decide the future of the werewolves in New Orleans.
View page
Watch online
I
n the aftermath of a horrific plan that left Cami dead, Klaus declares war on Aurora and Tristan. Elsewhere, Vincent, who has resumed his role as Regent to the New Orleans witches, is forced to use his magic against his will, while Hayley and Jackson ind themselves pawns in Tristan's twisted game. Finally, after learning that Tristan is in possession of a powerful weapon that could take their family down once and for all, Klaus, Elijah and Freya enact a risky plan that leads to a tense showdown with The Strix.
View page
Watch online
A spin-off from The Vampire Diaries and set in New Orleans, The Originals centers on the Mikaelson siblings, otherwise known as the world's original vampires: Klaus, Elijah, and Rebekah. Now Klaus must take down his protégé, Marcel, who is now in charge of New Orleans, in order to re-take his city, as he originally built New Orleans. Klaus departed from the city after being chased down by his father Mikael, while it was being constructed and Marcel took charge. As Klaus has returned after many years, his ego has provoked him to become the king of the city. "Every King needs an heir" says Klaus, accepting the unborn child. The child is a first to be born to a hybrid and a werewolf.
Related articles