List of the 10 best rated episodes from the TV show Nip/Tuck from the 100 listed on our webite. Order based on the average from the IMDB and TMDB ratings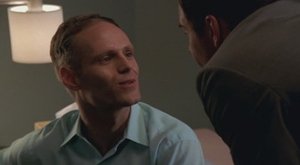 R
hea Reynolds is found dead (apparently murdered by the carver). Christian is the prime suspect. A man with a very hollow face (caused by the HIV medication that he's taking) is this episode's patient.
View page
Watch online
T
he Carver strikes at a sorority house. His identity is revealed. Ariel's dad kidnaps Matt and Cherry. Ariel's dad forces Matt to make a life threatening decision, while the carver tries desperately to get his last minute revenge. Julia discovers that there might be something wrong with her baby.
View page
Watch online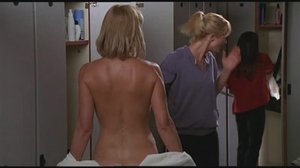 S
ean has just turned 40, and he is already noticing it. His body is aging, and he has developed "the yips", making his performance during surgeries decline. Julia breaks the news to Sean that her mother, Erica, is coming to visit. Erica tells them that she wants a facelift - and she wants Sean to do it. Sean would prefer that Christian do it instead. Meanwhile, Christian is having problems with picky Gina, who is trying to keep Christian away from baby Wilbur, because it isn't his baby. Having his own problems with age, he is rejected by a 25-year old at a bar. Christian decides to hire a nanny, who he ends up having sex with, and later learns that she is giving the baby drugs to keep it from crying. Christian tries to convince Sean to have botox, but he refuses (at first). They perform surgery on a woman who was shot in the face nine months earlier. She is brought along by her gay friend. The two are having problems because the woman loves Chad, but Chad doesn't love her in that way, because he's in love with his boyfriend. We learn that Chad and the woman were planning on shooting each other, but she couldn't pull the trigger, so Chad was left unharmed.
During Erica's facelift, Sean panics and can't do it. Christian is having some trouble too - he's slept with Erica, the night of Sean and Julia's wedding. The surgery continues. Later that day, Christian is having problems with Wilbur, so he calls Julia to come help him. She gets upset on how Christian can't handle his own responsibilities, and snaps at him for sleeping with her mother.
View page
Watch online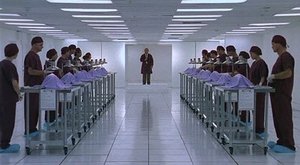 S
ean and Christian learn that they have to take a test in order to continue practicing. Sean and Megan visit a doctor to learn that there is nothing they can do for her. Mrs. Grubman returns to get an operation on her and her fiancé. Christian passes his test, but Sean walks out. Megan commits suicide. Julia finds out about Sean's affair with Megan.
View page
Watch online
W
hen local model Naomi Gaines is raped & disfigured by an attacker named "The Carver", Sean decides to repair her injuries on a pro-bono basis, thrusting McNamara/Troy into the local media spotlight, trying to overcome the slander caused by Bobbie Broderick. After getting caught sneaking into the house late at night, Matt lies by telling his parents he was studying with Ava's son Adrian. Adrian is forced to play along with the subject when Julia invites them all to dinner. Adrian reveals Matt & Ava's relationship, causing Julia to lash out at Ava & Matt. When Matt becomes uncomfortable with his increasingly demanding relationship with Ava, she reveals to him the secret that his mother is keeping from him.
View page
Watch online
S
ean drinks to a great extent as he spends a depressing Christmas without his family; Christian gets an surprising gift when a 3-year old Wilber comes back into his life; and James pressures Michelle to help as she takes forceful measures to fill her holiday kidney quota.
View page
Watch online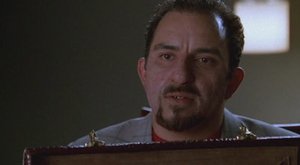 O
ld friends Sean (the family man) and Christian (the playboy) are partners in a plastic surgery office. Their relationship is under fire after Christian operates on a Colombian drug lord who pays him in drug money. Sean's family life is also in upheaval, and he is headed for a mid-life crisis.
View page
Watch online
S
ean and Christian face the challenge of separating conjoined twins. The challenge is more complicated when Sean has difficulties working with Christian after learning the truth about Matt. Their constant bickering has been causing them to lose clients.
View page
Watch online
C
hristian learns that Kimber and Merril are engaged. Escobar continues to have the surgeons do things for him. Liz is sent to Bermuda after being shot in the leg by one of Escobar's people. Sean goes to kill Escobar. Escobar makes a deal with Sean; a new face for their freedom. Christian learns, in the delivery room, that he is not the father of Gina's baby. Julia returns to get the paternity test she had done a while ago. The doctors do surgery on Escobar, and give him the face of a criminal even higher than Gallardo on the Most Wanted List - Armand Ortiz. Ortiz is arrested at the airport for bank robbing and killing a federal agent.
View page
Watch online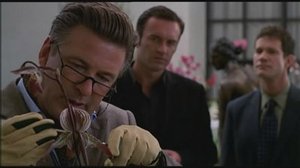 J
oan Rivers consults with Sean and Christian to have all of her plastic surgeries undone, because she wants her grandson Cooper to learn that you don't have to be perfect. When she ultimately learns what she will turn out like after the work has been finished, she decides to give up on her original plan and asks the doctors to schedule her for a facelift the next morning. Matt is concerned about Ava, who seems obviously depressed. He suggests they go away to Paris and start a new life together, which she reluctantly accepts after some convincing. Matt goes to McNamara-Troy to steal drugs for her to take with them. Christian finds him, and gets upset when he learns Matt is going to Paris. Christian goes to have a talk with Ava, and when trying to make a point using sex, he learns that Ava is really a transsexual. Julia, Sean, and Christian spend the night researching, and trace their way to Maryland and a Gender Reassignment center.
View page
Watch online
Nip/Tuck is an American drama series created by Ryan Murphy, which aired on FX in the United States between July 18, 2003 and March 3, 2010. The series focuses on McNamara/Troy, a controversial plastic surgery practice, and especially its founders, Sean McNamara and Christian Troy. Each episode involves the plastic surgeries of one or more patients, most of which appear for more popular procedures such as breast lifts as well as more bizarre procedures such as external appearance disease removals that were never as well known before. It also features the tumultuous personal lives of its main cast. The show began in July 22, 2003, and concluded on March 3, 2010, with the 100th episode. While the show was initially set in Miami, at the end of the fourth season it was relocated to Los Angeles and many of the characters have followed along. The show has earned 45 award nominations, winning one Golden Globe and one Emmy Award. Series creator Ryan Murphy has said that the medical cases on the show are "100 percent based on fact".
Related articles