List of the 10 best rated episodes from the TV show Ugly Betty from the 85 listed on our webite. Order based on the average from the IMDB and TMDB ratings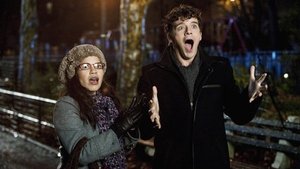 B
etty invites Hilda and Justin to stay for dinner after Justin's acting class audition, but they decline. Living alone in her, Betty realizes that she misses Matt and fears that if something happened to her, no one would know. Though Amanda and Marc live in the same building, they do not want to walk to work with her, increasing her loneliness. Meanwhile, Marc is feeling tension working for both Daniel and Wilhelmina, and sees a career opportunity when he hears the vacant Senior Fashion Editor position will be filled.
View page
Watch online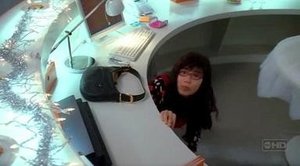 W
hile everyone at Mode is celebrating Christmas, Betty is questioning her relationship with Walter and the feelings she has for Henry. Meanwhile, Daniel is sure of his love for Sofia, and Amanda, in order to get Betty's position, is planning a perfect Mode holiday party that fills the office with Styrofoam snow and holiday wishes.
View page
Watch online
H
enry and Betty go on a double date with Hilda and Gio. Wilhelmina tries to change her image as the queen of mean but fails miserably.
View page
Watch online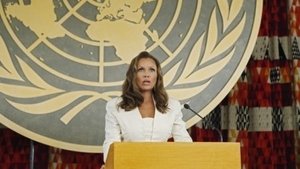 B
etty finds that everything is changing as she begins her new job as associate features editor, especially since her boss is her ex-boyfriend, Matt Hartley, who is still unhappy about their breakup. In addition, Betty's new officemate, Megan, openly resents her, while Marc is constantly undermining her because he felt he was more deserving of the promotion. Meanwhile, without Betty as his assistant, Daniel is adrift, still mourning the loss of his wife, Molly. Betty tries to help Megan out on an assignment and connects with a thoughtful insect jewelry designer, Olivia, while Justin starts high school and is victimized by bullies-but won't tell his mom, Hilda. Claire Meade is finding that her power struggle at the company has her sitting pretty - for the moment -- opposite Wilhemina, who lost her claim to the Meade throne last season. But Wili has perhaps an even bigger problem than job security - she is harboring a secret at home that is driving Marc to distraction.
View page
Watch online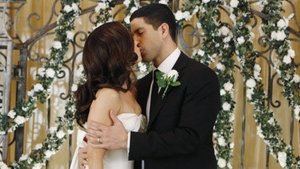 A
s Hilda's wedding approaches, Betty asks Daniel to be her guest, Amanda tries to set Marc up with soap opera star Spencer Cannon, Justin wonders whether he can invite Austin, Wilhelmina finds a way to get the Meade empire and Betty gets an unexpected offer in both her personal and professional lives.
View page
Watch online
T
he sudden death of a Mode editor leaves Betty and Marc competing for the same job. Meanwhile, Matt lets his jealousy over Henry get the best of him.
View page
Watch online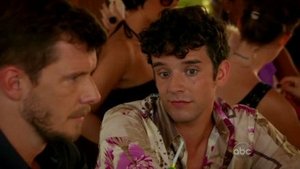 B
etty, Matt and Amanda's love triangle in the Bahamas reaches boiling point. Betty has trouble with a photo shoot when Penelope Graybridge steals the shoot from her enemy Wilhemina. Marc falls for super sexy Troy.
View page
Watch online
I
gnacio prepares a romantic dinner for his Jean. Betty and Hilda take the Be-Shure instant pregnancy tests. Meanwhile, Hartley gets Denise Ludwig to fill in for Wilhemina. However Marc plans to bring Willie back. Claire with Amanda track down Tyler, the son she gave up for adoption.
View page
Watch online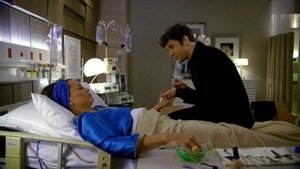 T
he episode focuses on Betty Suarez struggling to tell her friend and boss, Daniel Meade about her new job in London. At the same time, Betty's sister, Hilda tries to keep their father from finding out she is moving to Manhattan. Wilhelmina Slater recovers from being shot by Tyler and Amanda Tanen finally finds her father.
View page
Watch online
B
etty and Henry's romance heats up. Meanwhile, Wilhelmina makes great strides in her ambitious power play, as Daniel descends further in a downward spiral. The Suarez family trip to Mexico takes a dangerous turn, with old ghosts creating new problems. Explosive secrets will be revealed, and everything will be tied together by a beloved Broadway musical.
View page
Watch online
Ugly Betty is an American comedy-drama television series developed by Silvio Horta, which premiered on ABC on September 28, 2006, and ended on April 14, 2010. The series revolves around the character Betty Suarez and is based on Fernando Gaitán's Colombian telenovela soap opera Yo soy Betty, la fea.
Related articles