List of the 10 best rated episodes from the TV show The Legend of Korra from the 52 listed on our webite. Order based on the average from the IMDB and TMDB ratings
W
hile the young airbenders look far and wide for Korra, Ikki is briefly captured by two Earth Empire soldiers. Based on what they say, Ikki leads the trio to the swamp. There, Korra is still haunted by visions of being hurt by her past enemies, but manages to connect to the siblings through the great banyan-grove tree's roots. After they beg her to resume her Avatar duties to face Kuvira, Toph's advice helps Korra to let go of her fears, bend the rest of the poison out of herself and re-enter the Avatar State.
View page
Watch online
T
he spirit vines in Republic City start abducting people and it's up to Korra to figure out why.
View page
Watch online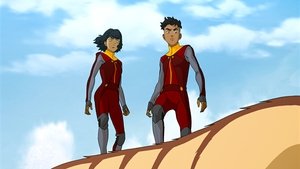 I
t's been three years since Zaheer poisoned Korra and the members of Team Avatar have moved on with their lives; Kai and Opal help a struggling Earth Kingdom town.
View page
Watch online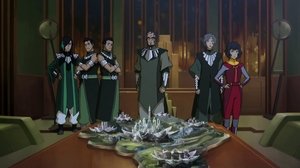 K
uvira threatens Zaofu; Bolin is caught in the middle of the bad blood between Su Beifong and Kuvira.
View page
Watch online
K
orra and Team Avatar try to stop Kuvira from moving against Republic City; Kuvira unveils a deadly new weapon.
View page
Watch online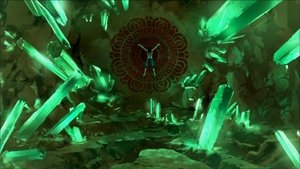 A
fter succumbing to the poison, Korra enters the Avatar State and battles Zaheer, while Bolin and Mako duel Ghazan and Ming-Hua. The captive members of the Air Nation escape and band together to help Korra and defeat Zaheer, who they manage to recapture. However, the poison in her system forces Korra in a wheelchair and the young Avatar slips into a state of depression. Jinora is anointed as an airbending master by Tenzin, who also proclaims that the Air Nation will return to its nomadic roots and serve as the world's ambassadors for peace and balance.
View page
Watch online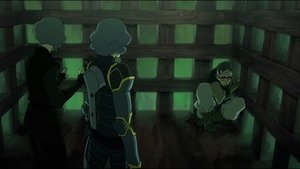 B
olin helps Opal and Lin save the Beifongs from Kuvira. Korra visits the Spirit World looking for help.
View page
Watch online
T
he fate of the Earth Kingdom and the Avatar's life is at stake, when Korra comes face to face with Kuvira.
View page
Watch online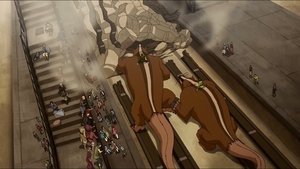 T
eam Avatar clashes with Kuvira on the streets of Republic City; Pema and Prince Wu help evacuate innocent citizens.
View page
Watch online
The Legend of Korra is an American animated television series that premiered on the Nickelodeon television network in 2012. It was created by Bryan Konietzko and Michael Dante DiMartino as a sequel to their series Avatar: The Last Airbender, which aired on Nickelodeon from 2005 to 2008. Several people involved with creating Avatar, including designer Joaquim Dos Santos and composers Jeremy Zuckerman and Benjamin Wynn, returned to work on The Legend of Korra. The series is set in a fictional universe where some people can manipulate, or "bend", the elements of water, earth, fire, or air. Only one person, the "Avatar", can bend all four elements, and is responsible for maintaining balance in the world. The series follows Avatar Korra, the successor of Aang from the previous series, as she faces political and spiritual unrest in a modernizing world. The series, whose style is strongly influenced by Japanese animation, has been a critical and commercial success. It obtained the highest audience total for an animated series in the United States in 2012. The series was praised by reviewers for its high production values and for addressing difficult sociopolitical issues such as social unrest and terrorism. It was initially conceived as a miniseries of 12 episodes, but it is now set to run for 52 episodes separated into four seasons, each of which tells a separate story.
Related articles