List of the 10 best rated episodes from the TV show Sex and the City from the 94 listed on our webite. Order based on the average from the IMDB and TMDB ratings
C
arrie's laptop crashes, and when Aidan tries to help, she pushes him away. Miranda's mother dies unexpectantly, but at the funeral, her family is more upset by her single status. Charlotte becomes the "Martha Stewart of funerals". Samantha "loses" her orgasm.
View page
Watch online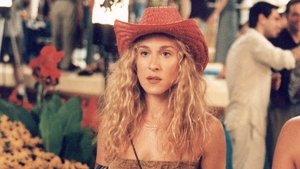 C
arrie unexpectedly runs into Mr. Big—and his new 27-year-old girlfriend, Natasha—at a Hamptons party. Miranda tries in vain to have some mature fun in the Hamptons. Charlotte pretends to be in her twenties so she can date a cute 26-year-old. Samantha's 25-year-old ex-assistant is hired to throw a big Hamptons party using her Rolodex for the guest list.
View page
Watch online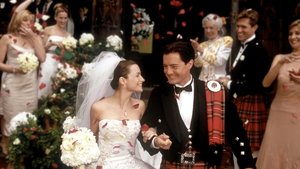 C
arrie struggles to find the right time to tell Aidan about her affair. Miranda tells a guy she's a stewardess in hopes of getting a date. Charlotte has her dream wedding and marries Trey MacDougal—even after attempted late-night tryst reveals Trey's serious shortcomings. Cunning linguist Samantha sleeps with Trey's Scottish cousin, despite being unable to understand him.
View page
Watch online
C
arrie receives a big royalty check for her book sales, which upsets Berger— whose book deal has been dropped. A lovesick Miranda helps Steve bake cupcakes—for his new girlfriend. Charlotte is reluctant to date after Harry leaves her. Samantha takes charge of the PR for Jerry's struggling play where he gives a striking—and nude—performance.
View page
Watch online
C
arrie is reluctant when asked to be a celebrity model in a high-profile fashion show. Miranda gets a lesson in confidence when a buff guy at the gym asks her out. Charlotte works up the courage to look at her "depressed" vagina in a hand-mirror. Samantha immortalizes herself by having nude photographs taken.
View page
Watch online
C
arrie dates a hunky comic-book store owner who still lives with his parents. Miranda gets braces. Charlotte is shocked when she catches the supposedly impotent Trey masturbating. Samantha's latest client is Jenny Brier (Kat Dennings), a 13-year-old Jewish-American princess, planning her million-dollar bat mitzvah.
View page
Watch online
C
arrie is shocked to find out that Big is moving to Napa, California and plans to give him a New York send-off. Charlotte begins dating another recent divorcé. Miranda prepares for the new baby as her delivery date nears. Samantha suspects Richard may be cheating on her.
View page
Watch online
A
fter learning of Big's engagement, a freaked-out Carrie tries to cope with the ramifications. Miranda sleeps with Steve for the first time after their breakup. Charlotte tries to overcome her fear of horseback riding. Samantha dates a guy who's "Mr. Too-Big", determined to overcome his over-endowment.
View page
Watch online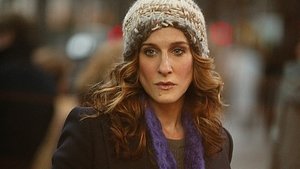 B
efore joining the Russian in Paris, Carrie has one last dinner in New York with Samantha, Charlotte and Miranda. However, life in the City of Light doesn't live up to her expectations. After being told-off by Carrie before the dinner, Big goes to girls for advice; they tell him to go to Paris and find their girl.
View page
Watch online
C
arrie is desperately lonely in Paris as Petrovsky is spending so much time on his new exhibit. The chemo treatments are killing Samantha's sex drive. Miranda must take care of Steve's mother after she has a stroke. Charlotte and Harry try to adopt a baby. Big finds Carrie in Paris and says the words she's been waiting six years to hear.
View page
Watch online
Sex and the City is an American television romantic sit-com created by Darren Star and produced by HBO. Broadcast from 1998 until 2004, the original run of the show had a total of 94 episodes. Throughout its six-year run, the show received contributions from various producers, writers and directors, perhaps most significantly from Michael Patrick King. Set and filmed in New York City and based on the book of the same name by Candace Bushnell, the show follows the lives of a group of four women—three in their mid-thirties and one in her forties—who, throughout their different natures and ever-changing sex lives, remain inseparable and confide in each other. Starring Sarah Jessica Parker, Kim Cattrall, Kristin Davis, and Cynthia Nixon, the quirky series had multiple continuing storylines that tackled relevant and modern social issues such as sexuality, sexually transmitted diseases, safe sex, promiscuity, and femininity while exploring the difference between friendships and romantic relationships. The series received both acclaim and criticism for its subjects and characters, and spawned two feature films, Sex and the City and its sequel Sex and the City 2, and a prequel series by The CW, The Carrie Diaries. It also won seven of its 54 Emmy Award nominations, eight of its 24 Golden Globe Award nominations, and three of its 11 Screen Actors Guild Award nominations. Sex and the City still airs in syndication worldwide and has been listed on Entertainment Weekly's end-of-the-decade "best of" list and as one of Time magazine's 100 Best TV Shows of All-TIME. The show placed #5 on Entertainment Weekly's "New TV Classics" list.
Related articles