List of the 10 best movies in genre Fantasy, order based on the average from the IMDB, TMDB and Rotten Tomatoes ratings
G
eorge Bailey has spent his entire life giving of himself to the people of Bedford Falls. He has always longed to travel but never had the opportunity in order to prevent rich skinflint Mr. Potter from taking over the entire town. All that prevents him from doing so is George's modest building and loan company, which was founded by his generous father. But on Christmas Eve, George's Uncle Billy loses the business's $8,000 while intending to deposit it in the bank. Potter finds the misplaced money, hides it from Billy, and George's troubles begin.
View page
Trailer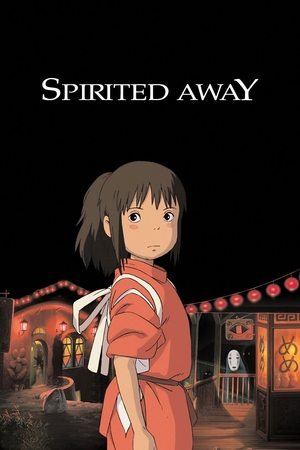 S
pirited Away is an Oscar winning Japanese animated film about a ten year old girl who wanders away from her parents along a path that leads to a world ruled by strange and unusual monster-like animals. Her parents have been changed into pigs along with others inside a bathhouse full of these creatures. Will she ever see the world how it once was?
View page
Trailer
F
rom the gorgeous scene deep in the river Rhine that opens the opera, up to the magic Rainbow Bridge that appears at the end, leading to a glistening Valhalla, Otto Schenk's production captures the scenic world of Wagner's Ring as brilliantly as James Levine and the Met orchestra capture the musical world. The cast is incomporable: an astounding James Morris as the young god Wotan, the great Christa Ludwig as his wife Fricka, incandescent Siegfried Jerusalem as Loge, the wily god of fire, and Ekkehard Wlaschiha as a complex Alberich.
View page
S
et in pre- World War II era. A young man is on a strange train to see his dying father in a sanatorium. But the place is going to ruin and recalls a lot of memories from the past. He is beset by soldiers from the past, colonial black mercenaries, girls from his early life, and his parents. It is an interior adventure, with unusual atmospheric flair and extraordinary sets.
View page
P
oor, hungry peasant Macario longs for just one good meal on the Day of the Dead. After his wife cooks a turkey for him, he meets three apparitions, the Devil, God, and Death. Each asks him to share his turkey, but he refuses all except Death. In return, Death gives him a bottle of water which will heal any illness. Soon, Macario is more wealthy than the village doctor, which draws the attention of the feared Inquisition
View page
Related articles