List of the 10 best rated episodes from the TV show Hot in Cleveland from the 120 listed on our webite. Order based on the average from the IMDB and TMDB ratings
W
hile Melanie and Alec consider the thought of having a family of their own, Elka has her own idea of how life would have been with children.
View page
Watch online
S
tuck in the hospital on the day of her bachelorette trip, Victoria contacts her many ex-husbands to find out where things went wrong. Joy and Melanie fantasize over a man in a coma and Elka and Mamie bring Vegas to Cleveland.
View page
Watch online
L
ying to Cleveland's top pediatrician leads Joy to host a traditional Indian dinner party. When Victoria's wedding planner arrives, the stage is set for a classic farce--appropriate as Elka auditions for a play.
View page
Watch online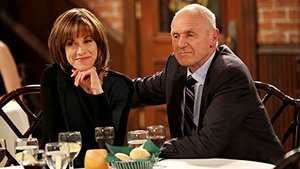 E
mmet, who's been married four times, asks the women to help make his wedding proposal to Victoria a special one, since it would be her sixth walk down the aisle.
View page
Watch online
V
ictoria goes home for a visit after being tricked by her sister, but is surprised to find their mother in a disturbing state. Meanwhile, Joy and Melanie get nostalgic for the 1970s; and Elka has advice for Victoria's mother.
View page
Watch online
T
he cast and crew look back at the favorite moments and best bloopers from the third season.
View page
Watch online
E
lka and Mamie's bowling team gets back together. Meanwhile, Joy dates a professor; Victoria goes out with a director; and Melanie has a fling with a surgeon.
View page
Watch online
M
elanie gets her dream engagement ring, but not the way she expected, Joy deals with mysterious family issues, and Victoria tests a new product from the Mrs. Ladypants line. Elka and Mamie test jokes for a Senior Center roast.
View page
Watch online
J
oy and Victoria try to put together their memories of Elka's bachelorette party to find the bride.
View page
Watch online
T
he gang helps Joy's son plan the rehearsal dinner for his wedding. An unexpected guest from Joy's past shows up.
View page
Watch online
Three fabulous, eccentric, LA best friends of a certain age have their lives changed forever when their plane unexpectedly lands in Cleveland and they soon rediscover themselves in this new "promised land."
Related articles