List of the 10 best films tagged with curse, order based on the average from the IMDB, TMDB and Rotten Tomatoes ratings
I
n the crime world of Colombia, there is an unwritten code. When Víctor and Eusebio, two hoods who bungle a shake-down job, break that code, they unwittingly sign their own death sentence.
View page
A
kane begins seeing visions of a female ghost wearing the same yellow hat and red satchel she wore as a school child.
View page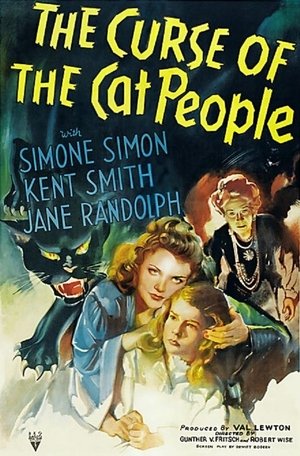 A
child explores her late mother's life and discovers her maternal bloodline is cursed.
View page
A
fter denying a woman the extension she needs to keep her home, loan officer Christine Brown sees her once-promising life take a startling turn for the worse. Christine is convinced she's been cursed by a Gypsy, but her boyfriend is skeptical. Her only hope seems to lie in a psychic who claims he can help her lift the curse and keep her soul from being dragged straight to hell.
View page
Trailer
T
he movie is centered around the Salem Massachusetts witch trials of 1692. The movie is based on the play "The Crucible" by Arthur Miller. He also wrote the screen play adaptation.
View page
A
fter a long journey, Philip arrives at the Usher mansion seeking his loved one, Madeline. Upon arriving, however, he discovers that Madeline and her brother Roderick Usher have been afflicted with a mysterious malady: Roderick's senses have become painfully acute, while Madeline has become catatonic. That evening, Roderick tells his guest of an old Usher family curse: any time there has been more than one Usher child, all of the siblings have gone insane and died horrible deaths. As the days wear on, the effects of the curse reach their terrifying climax.
View page
Trailer
I
n the town of Blithe Hollow, Norman Babcock is a boy who can speak to the dead, but no one besides his eccentric new friend, Neil, believes his ability is real. One day, Norman's estranged eccentric uncle tells him of an important annual ritual he must take up to protect the town from an curse cast by a witch it condemned centuries ago. Eventually, Norman decides to cooperate, but things don't go according to plan. Now, a magic storm of the witch threatens Blithe Hollow as the accursed dead rise. Together with unexpected new companions, Norman struggles to save his town, only to discover the horrific truth of the curse. With that insight, Norman must resolve the crisis for good as only he can.
View page
Trailer
Y
oung princess Anna of Arendelle dreams about finding true love at her sister Elsa's coronation. Fate takes her on a dangerous journey in an attempt to end the eternal winter that has fallen over the kingdom. She's accompanied by ice delivery man Kristoff, his reindeer Sven, and snowman Olaf. On an adventure where she will find out what friendship, courage, family, and true love really means.
View page
Trailer
Related articles