List of the 10 best movies starring Wu Ma, order based on the average from the IMDB, TMDB and Rotten Tomatoes ratings
Role in movie: 'White Knight' Kuan Hsien
T
he notorious "One-Armed Swordsman" who has spent the last two years retired from the martial world as a simple farmer with his wife. Of course this idyllic life is about to be sliced to ribbons by Chang's wicked imagination. He concocts a savory setup when he introduces, not one, but eight unique villains known as the Eight Kings of Swords and their sword-wielding entourage for Wang Yu to eventually chop his way through.
View page
Trailer
Watch online
Role in movie: Police Station Employee
C
hau and Beethoven, two Hong Kong police detectives, go through misadventures to protect a young girl from a ruthless crime lord, as she possesses a ledger that contains all of the gangster's activities. In the mix is a tough, no-nonsense policewoman, who falls for one of the detectives. Written by Oliver Chu
View page
Watch online
T
wo brothers Ah B and Dee live in two different worlds. Ah B decided to quit his smuggling business for a new life. He opens a nightclub to put his younger brother's singing talent in the limelight. Confrontation and fighting in the club at a singing contest unfolds drug deals of partners of Ah B. Innocently involved in the smuggling case Ah B is sentenced for a long-term jail. Misunderstandings override love of the siblings. As time goes by, in the name of love can the two brothers live under the same sky?
View page
Watch online
Role in movie: Uncle Nine's birthday guest
T
he Vampire Master joins forces with another fellow priest (with his two pet "ghosts" along for the ride) to defeat an evil witch and her henchman, whose goals are to defeat the human race. The priests must also overcome the odds of the separation between humans and ghosts.
View page
Watch online
J
ackie Chan's Hong Kong variation of Frank Capra's "A Pocketful of Miracles" set in the 1930s. Jackie plays a country boy who rescues a gang boss. He becomes the head of a gang through the purchase of some lucky roses from an old lady. Jackie and a singer at the gang's nightclub try to do a good deed for the old rose-seller when her daughter comes to visit, all this while battling a rival gang.
View page
Trailer
Watch online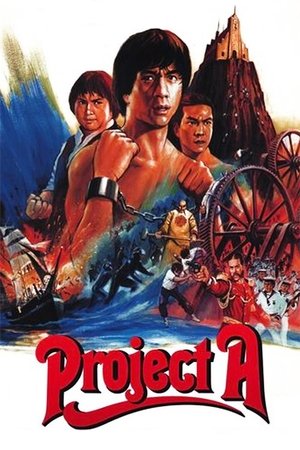 Role in movie: Mahjong Player
I
n late 19th Century Hong Kong the British may rule the land, but the pirates rule the waters. One Coast Guard officer is Dragon Ma, who is determined that his beloved Coast Guard will not be made a fool of.
View page
Watch online
S
ammo is Courageous Cheung, a pedicab driver in a rural community who is known around town as the man who fears nothing. Well, this is proved false before the opening credits finish when he endures a particularly frightening nightmare of flesh-eating zombies. But, that's just the beginning of his run-ins with the supernatural...
View page
Trailer
Watch online
S
et in late 19th century Canton this martial arts film depicts the stance taken by the legendary martial arts hero Wong Fei-Hung (1847-1924) against foreign forces' (English, French and American) plundering of China.
View page
Trailer
Watch online
Role in movie: Swordsman Yin Chek Ha
N
ing Tsai-Shen, a humble tax collector, arrives in a small town to carry out his work. No one is willing to give him shelter for the night, so he ends up in the haunted Lan Ro temple. There, he meets Taoist Swordsman Yen Che-Hsia, and the beautiful Nieh Hsiao-Tsing, with whom he falls in love.
View page
Watch online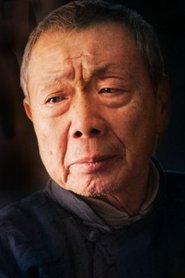 From Wikipedia, the free encyclopedia. Wu Ma ( born: 18 August 1942, in Tianjin, China) is a Chinese actor, director, producer and writer. Wu Ma made his screen debut in 1963, and with over 180 appearances to his name (plus 38 directorial credits within a twenty-five year period), Wu Ma is one of the most familiar faces in the history of Hong Kong Cinema. He is best known as the Taoist ghosthunter in A Chinese Ghost Story. Description above from the Wikipedia article Wu Ma, licensed under CC-BY-SA, full list of contributors on Wikipedia.
View page with full filmography
Related articles