List of the 10 best rated episodes from the TV show Being Erica from the 49 listed on our webite. Order based on the average from the IMDB and TMDB ratings
A
fter a shocking turn of events at River Rock Publishing, Erica discovers the value of setbacks when Dr. Tom sends her to an alternate reality, supposedly setback free.
View page
Watch online
E
rica is worried that her sister Samantha is marrying the wrong man in Josh. When she goes back to prevent Sam and Josh from ever getting together, Erica learns a big secret - one that threatens her relationship with her sister.
View page
Watch online
W
ith the stress of work and family life weighing heavily on Erica's shoulders, Dr. Tom decides to give her a break and sends Erica back to a "perfect day."
View page
Watch online
E
rica struggles with some big decisions, and she's desperate for a little direction. After some hide and seek in the past and present, the last place she looks to is the closest to her heart, and it opens up a world of possibility.
View page
Watch online
C
assidy has returned for Pride weekend in Toronto. With everyone in the city letting loose, and things with Adam heating up, Erica is instructed by Dr. Tom to embrace her 'id' and let her impulses guide her.
View page
Watch online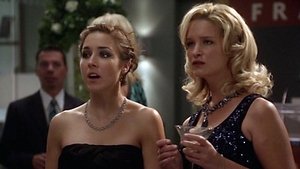 E
rica explores her feelings for Ryan by reliving an unusual love affair from her university days.
View page
Watch online
T
hough Dr. Tom warned her not to try and prevent Leo's death, Erica does so anyway, resulting in dire consequences.
View page
Watch online
F
our years ago Erica Strange was single, barely making enough money to get by, and had a long list of regrets. Thanks to her time-travel therapist Dr. Tom, Erica has turned her life around, but nothing can prepare her for her most difficult challenge yet - saying goodbye.
View page
Watch online
A
fter three years of time-travel therapy with Dr. Tom, Erica has visited the past, jumped to the future, side-stepped to alternate realities, and changed her life in the process - But now, Erica has arrived in a place she never thought she would see again: Right back where she started.
View page
Watch online
Being Erica is a Canadian comedy-drama television series that aired on CBC from January 5, 2009 to December 12, 2011. Created by Jana Sinyor, the series was originally announced by the CBC as The Session, but was retitled Being Erica before debuting in 2009. It is produced by Temple Street Productions and distributed internationally by BBC Worldwide. The show stars Erin Karpluk as Erica Strange, a woman who begins seeing a therapist to deal with regrets in her life, only to discover the therapist has the ability to send her back in time to actually relive these events and even change them. In Canada, the second season premiered on September 22, 2009. Only 12 episodes were produced for the second season due to budget cuts at the CBC. On May 11, 2010, the CBC announced that Being Erica was renewed for a third season of 13 episodes. Soapnet announced that it was picking up the full third season as well. Season 3 debuted on September 21, 2010, at 9 pm ET, on CBC Television. In the United States, Season 3 began aired on Soapnet starting January 26, 2011. The show's fourth and final season aired in fall 2011. Although the show was never officially cancelled by the CBC, Sinyor told TV Guide during the fourth and final season run that the series had reached a natural conclusion and she had no plans to write or produce a fifth season.
Related articles