List of the 10 best rated episodes from the TV show Hawaii Five-0 from the 143 listed on our webite. Order based on the average from the IMDB and TMDB ratings
W
hile McGarrett sits in prison awaiting trial for the murder of the governor, Danny brings him a surprise visitor to help clear him. Meanwhile, Kono is suspended from the force, pending an internal investigation.
View page
Watch online
A
n escaped convict who wants Five-0 to prove his innocence abducts Danny and McGarrett; Grace punches a person at school.
View page
Watch online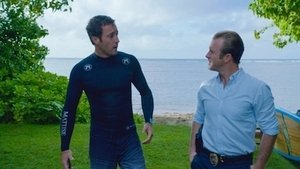 F
ive-0 is set up when a bad tip leads them to an abandoned building that is rigged to explode with McGarrett and Danny trapped inside.
View page
Watch online
M
cGarrett and Odell come under siege in Odell's barbershop when they try to protect a young man who is being hunted down by a gang. Also, Jerry is wrongfully accused of committing a series of home invasions.
View page
Watch online
W
hen Danny is forced to remain completely still while bomb technicians disarm a bomb that he has accidentally almost triggered, McGarrett distracts him by getting his partner to tell the story about his toughest and most emotional case from his days as a cop in New Jersey.
View page
Watch online
M
cGarrett enlists Joe's help after Danny and Chin are arrested for deadly past transgressions.
View page
Watch online
A
fter McGarrett and Wo Fat narrowly escape from maximum security, gunmen storm Five-0 headquarters, compromising Kono and Adam's secret location in Hong Kong and forcing McGarrett to break the law and turn on his own in order to find a kidnapped Catherine.
View page
Watch online
W
hen Five-0 gets too close to the truth about Wo Fat and his associates, the criminal mastermind retaliates by trying to destroy the team. They've always played by their own rules, but when the Governor can no longer protect them, it's time for Five-0 to pay the consequences of their actions.
View page
Watch online
W
hen McGarrett is kidnapped by Wo Fat, he experiences what would have happened to the team if they had taken a very different path, on the 100th episode.
View page
Watch online
T
he attempted murder of a Pearl Harbor veteran leads Five-0 to use decades old evidence to investigate a deadly crime committed within the internment camps on Oahu during World War II.
View page
Watch online
Hawaii Five-0 is an American police procedural drama television series and a re-imagining of the original 1968–80 television series. It debut on CBS, the same network that aired the original version. Like the original version, it follows an elite state police unit/task force set up to fight crime in the state of Hawaii.
Related articles