List of the 10 best rated episodes from the TV show Revolution from the 42 listed on our webite. Order based on the average from the IMDB and TMDB ratings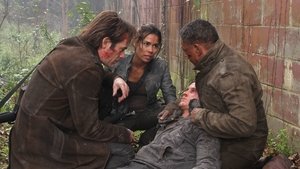 R
omantic connections heat up between two couples — Miles and Nora and Charlie and Jason — but disastrous drone strikes from the Militia threaten them all. An assassination attempt on Monroe heightens his paranoia and Georgia Federation President Foster contemplates surrender. Meanwhile, Rachel and Aaron push through the Plains Nation into Colorado.
View page
Watch online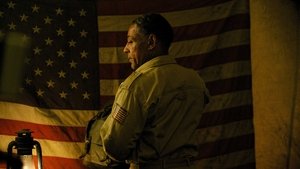 R
achel is suspicious when she awakens to find the Patriots in charge of Willoughby.
View page
Watch online
R
achel attempts to rescue Miles and to escape with Andover's terminally ill wife. Neville and Jason are caught off-guard. Charlie and Adam are at odds over what to do with Monroe.
View page
Watch online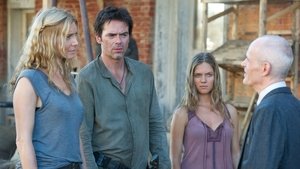 W
hen Rachel discovers some unsettling truths, Miles does what he does best to overcome obstacles before him and those he cares about. Meanwhile, Charlie shares a moment with her mom as Neville and Jason continue with their struggles between father and son.
View page
Watch online
W
hile a tangle with the Texas Rangers leaves Miles in desperate straits, Charlie has a day of reckoning with Neville.
View page
Watch online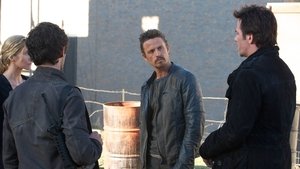 W
hile Dr. Porter and Miles venture into Willoughby in search of allies within the town, Monroe seizes an opportunity to surprise the Patriots. Neville's political maneuverings put him and Jason in serious danger.
View page
Watch online
A
aron and Rachel speculate on the extreme effects of Nano technology. Meanwhile a figure from Miles's past reemerges.
View page
Watch online
W
ith their lives in danger in New Vegas, Monroe and Connor face a difficult decision in order to survive. Back in Willoughby, Miles questions whether he can trust Neville and Jason to help take down the Patriots. Meanwhile, Aaron and Priscilla find themselves at odds over the nano code.
View page
Watch online
L
ife-threatening dangers abound on all sides as the Rebels infiltrate the Tower. Miles' leadership abilities and character are sorely tested as well as his feelings for Rachel and Nora. Aaron's genius comes in handy while Tom Neville and Randall Flynn bring new meaning to the dark side.
View page
Watch online
A
s Charlie, Rachel and Gene question Monroe's true allegiance, Miles himself is weary of his former friend's intentions. Meanwhile, Aaron continues to have visions that lead to endless questions.
View page
Watch online
Revolution is an American post-apocalyptic science fiction television drama series that takes place 15 years after the start of a worldwide blackout. It was created by Eric Kripke and produced by J.J. Abrams' Bad Robot Productions for the NBC network.
Related articles