List of the 10 best rated episodes from the TV show Transformers Prime from the 65 listed on our webite. Order based on the average from the IMDB and TMDB ratings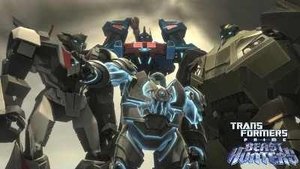 A
s tension builds within the Wreckers, they find themselves confronted with the return of the Predacon.
View page
Watch online
T
he Autobots discover that Dark Energon is responsible for Earth's recent natural disasters.
View page
Watch online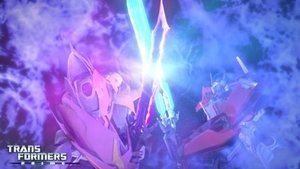 T
he Autobots find out about the Omega Keys and their secret. Meanwhile, Megatron attempts to control the power of the Primes.
View page
Watch online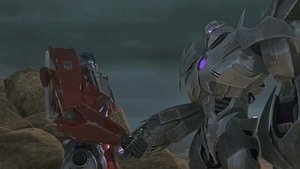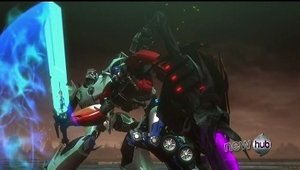 D
ue to Megatron's crafty plan, Optimus must make a hard decision which could affect the whole Autobot team.
View page
Watch online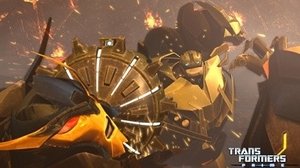 A
s the race for the Omega Keys grows more desperate, Knock Out harnesses the power of sound, and Starscream the power of hyper-speed.
View page
Watch online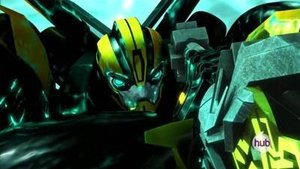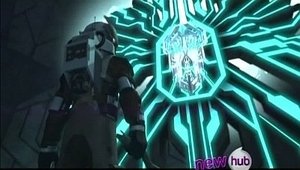 O
ptimus begins to piece together his real identity using several clues (including Starscream referring to his as a "prime" -- whoops!), and eventually rebels against Megatron's orders. Meanwhile, Optimus' Autobot pals hatch a risky plan to get their leader back.
View page
Watch online
A
rcee and a friend uncover a feat of Decepticon engineering intending to destroy the Autobots.
View page
Watch online
Transformers: Prime is an American computer-animated television series based on the Transformers toy franchise by Hasbro. The series aired on Hub Network from November 29, 2010 to July 26, 2013. The Transformers: Prime TV movie, Predacons Rising, will premiere in the Fall of 2013. The first season became available for instant streaming through Netflix on April 5, 2012. The second season became available on December 7, 2012. The series has been well-received and has won multiple Daytime Emmy Awards. Transformers: Prime is rated TV-Y7-FV. Many references to other Transformers continuities have appeared in the series.
Related articles