List of the best movies from the years 1980, in genre Fantasy. Order based on the average from the IMDB, TMDB and Rotten Tomatoes ratings
C
ecilia is a waitress in New Jersey, living a dreary life during the Great Depression. Her only escape from her mudane reality is the movie theatre. After losing her job, Cecilia goes to see 'The Purple Rose of Cairo' in hopes of raising her spirits, where she watches dashing archaeologist Tom Baxter time and again.
View page
Watch online
T
he orphan Sheeta inherited a mysterious crystal that links her to the mythical sky-kingdom of Laputa. With the help of resourceful Pazu and a rollicking band of sky pirates, she makes her way to the ruins of the once-great civilization. Sheeta and Pazu must outwit the evil Muska, who plans to use Laputa's science to make himself ruler of the world.
View page
Trailer
Watch online
A
sh Williams and his girlfriend Linda find a log cabin in the woods with a voice recording from an archeologist who had recorded himself reciting ancient chants from "The Book of the Dead." As they play the recording an evil power is unleashed taking over Linda's body.
View page
Trailer
Watch online
T
hrough the eyes of ten-year-old Alexander, we witness the delights and conflicts of the Ekdahl family, a sprawling bourgeois clan in turn-of-the-twentieth-century Sweden. Ingmar Bergman intended Fanny and Alexander as his swan song, and it is the legendary director's warmest and most autobiographical film, a four-time Academy Award–winning triumph that combines his trademark melancholy and emotional intensity with immense joy and sensuality.
View page
Watch online
W
ings of Desire is Wim Wender's artistically beautiful film about the lonely and immortal life of angels during a post-war Berlin. It's a poetic journey from the perspective of the angels of which one falls in love with a living woman and wants to become a mortal human thus giving up his heavenly life. Filmed in black and white and with a feeling of celebrating life.
View page
Trailer
Watch online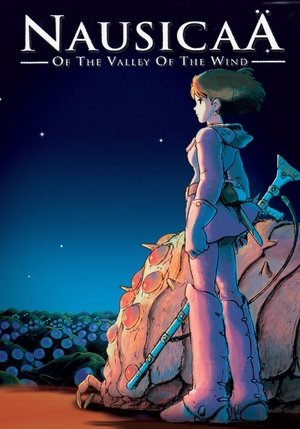 N
ausicaä, a gentle young princess, has an empathetic bond with the giant mutated insects that evolved in the wake of the destruction of the ecosystem. Traveling by cumbersome flying ship, on the backs of giant birds, and perched atop her beloved glider, Nausicaä and her allies must negotiate peace between kingdoms battling over the last of the world's precious natural resources.
View page
Trailer
Watch online
A
science fiction fairytale about an extra-terrestrial who is left behind on Earth and is found by a young boy who befriends him. This heart-warming fantasy from Director Steven Spielberg became one of the most commercially successful films of all time.
View page
Trailer
Watch online
I
n this enchantingly cracked fairy tale, the beautiful Princess Buttercup and the dashing Westley must overcome staggering odds to find happiness amid six-fingered swordsmen, murderous princes, Sicilians and rodents of unusual size. But even death can't stop these true lovebirds from triumphing.
View page
Trailer
Watch online
Y
oung Vincent Malloy dreams of being just like Vincent Price and loses himself in macabre daydreams which annoys his mother.
View page
Trailer
Watch online
T
wo sisters move to the country with their father in order to be closer to their hospitalized mother, and discover the surrounding trees are inhabited by Totoros, magical spirits of the forest. When the youngest runs away from home, the older sister seeks help from the spirits to find her.
View page
Trailer
Watch online
Related articles