List of the 10 best films tagged with satire, order based on the average from the IMDB, TMDB and Rotten Tomatoes ratings
A
soldier has been in the Japanese military for the entirety of WWII, and in that time, his dedication to the army has never faltered. However, as the war draws to a close, his commanding officers become increasingly desperate and push their men to ever more absurd extremes. The ridiculousness of the orders from above peak when the hero of the story is assigned to drive a one-man submarine straight into the hull of an enemy battleship.
View page
I
n Prison Awaiting Trial (Italian: Detenuto in attesa di giudizio) is a 1971 Italian drama film directed by Nanni Loy. It was entered into the 22nd Berlin International Film Festival where Alberto Sordi won the Silver Bear for Best Actor award
View page
Watch online
K
nown as the best satire about communism, banned for over a decade in Hungary. 'The Witness' has become a cult classic, well received by critics and general audiences when it was finally released outside of Hungary. 'The Witness' takes place during the height of the Rákosi Era, which was closely modeled after the ruthless and brutal Stalin regime. The film follows the life of an ordinary dike keeper, József Pelikán, who has been caught for illegally slaughtering his pig, Dezsõ. Instead of doing hard time for his "heinous" crime, Pelikán is elevated into an important position, generally reserved for the communist elite. His new benefactor, the mysterious Comrade Virág, is reluctant to reveal the real reason behind Pelikán's preferential treatment. Thus, begins Pelikán's hilarious adventure deep within the "sophisticated" communist society... Until one day, when he gets called for to return the "favour" by falsely testifying against his long-time friend in a mock-up show trial.
View page
Watch online
T
he last day of creation. A stranger arrives in London. No one knows who he is or where he has come from. By the time he leaves, the entire universe will have been erased.
View page
Watch online
A
fter finding out that North American people are visiting the Spanish villages, the citizens of Villar del Río start preparing themselves to welcome them when they arrive.
View page
Trailer
Watch online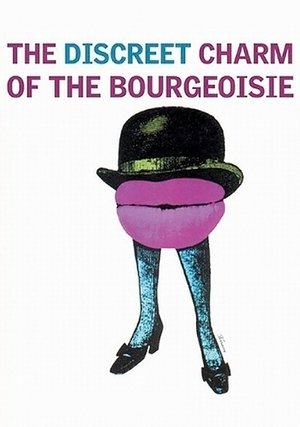 A
surreal, virtually plotless series of dreams centered around six middle-class people and their consistently interrupted attempts to have a meal together.
View page
Trailer
Watch online
M
arc Minkowski conducts the Orchestra and Chorus of the Opera National de Lyon in this 1997 production of Offenbach's opera starring Natalie Dessay, Yann Beuron, Jean-Paul Fouchecourt and Laurent Naouri.
View page
Watch online
C
haplin plays two totally opposite roles in his first "talkie," giving a superb display of his boundless talent for both inspired comedy and powerful drama. One of his masterfully drawn characters is a Jewish barber facing the constant threat of storm troopers and religious persecution. The other is the great dictator, Hynkel, a brilliant lampoon of Adolph Hitler that is awesome proof of Chaplin's pantomime genius. The movie's famous highlight comes in its final scene, when Chaplin steps out of character and addresses the camera with an eloquent plea for the triumph of reason and humanity over mindless militarism.
View page
Trailer
Watch online
A
Trip to The Moon is a science fiction film from the French film pioneer Georges Méliès from the year 1902 about a trip to the moon. The film was the first film with a self-contained plot and was the beginning of the Science Fiction genre.
View page
Trailer
Watch online
Related articles