List of the 10 best rated episodes from the TV show Desperate Housewives from the 179 listed on our webite. Order based on the average from the IMDB and TMDB ratings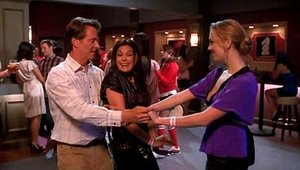 S
usan's daughter Julie comes to visit with her surprising new boyfriend. Gabrielle learns that Mrs. Hildebrand has made her and Carlos heirs of her entire fortune. A reporter looks to expose Bree's imperfections. Lynette learns Porter and Anne Schilling plan to leave Fairview and disappear. Finally, everyone has gathered at a club to see the guys play in the annual "Battle of the Bands" when a fire erupts, threatening the lives of those in attendance. Some will fall as a hero will rise.
View page
Watch online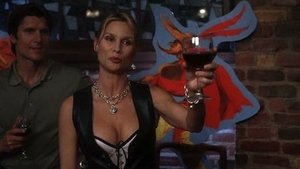 A
ll of Wisteria Lane gathers at Pizzeria Scavo for the grand opening event, while one resident meets an untimely fate and another accepts a marriage proposal.
View page
Watch online
B
ree's trial finally comes to an end with a surprise confession. Tom takes steps to finalize his divorce.
View page
Watch online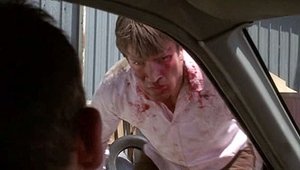 S
usan and Mike try to name their son. Lynette is arrested for supposedly attacking Kayla, and Tom must do what he can to save his family. Bree is being stalked by Orson, and when she meets with Reverend Green, the reverend tries to hit on her. In the meantime, Gabrielle is still helping the police trying to detain Ellie for dealing drugs. Finally, Katherine is visited by her ex-husband, Wayne.
View page
Watch online
A
s Gabrielle prepares for her fairy tale wedding, Bree returns to Fairview with a surprise. Meanwhile, Lynette's mother Stella pays her a visit after finding out Lynette has cancer. Finally, Susan and Mike tie the knot in an unexpected location.
View page
Watch online
P
aul's nefarious plan for Wisteria Lane is put into full effect. Juanita discovers that she isn't Gabrielle's biological daughter, and Bree invites Keith (guest star Brian Austin Green) to move in with her, whilst Tom is confronted about his past indiscretion with Renee.
View page
Watch online
E
verything that begins must eventually end. This episode of beginnings and endings walks us both backwards and forwards as we take our final stroll down Wisteria Lane.
View page
Watch online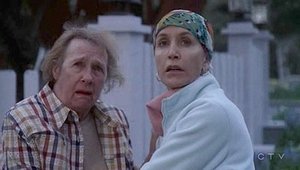 A
tornado comes to Wisteria Lane, forcing residents into basements, cellars and safe rooms, and destroying homes and lives. Meanwhile, Susan ends up at the hospital after falling down the stairs.
View page
Watch online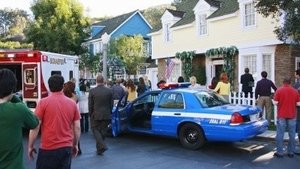 W
hen Eli Scruggs (Beau Bridges), the neighborhood handyman, passes away, the residents of Wisteria Lane realize how much he affected their lives.
View page
Watch online
E
veryone's lives on Wisteria Lane are forever changed when Carolyn Bigsby holds shoppers hostage at a local supermarket. Meanwhile, Gabrielle and Carlos finish dividing their assets: Gabrielle gets the house, and Carlos gets everything in it. Susan is preparing to go to Paris with Ian.
View page
Watch online
Desperate Housewives is an American television comedy-drama-mystery series created by Marc Cherry and produced by ABC Studios and Cherry Productions. It aired Sundays at 9 P.M. Eastern/8 P.M. Central, on ABC from October 3, 2004, until May 13, 2012. Executive producer Cherry served as showrunner. Other executive producers since the fourth season included Bob Daily, George W. Perkins, John Pardee, Joey Murphy, David Grossman, and Larry Shaw. The main setting of the show was Wisteria Lane, a street in the fictional American town of 'Fairview' in the fictional 'Eagle State'. The show followed the lives of a group of women as seen through the eyes of a dead neighbor who committed suicide in the very first episode. The storyline covers thirteen years of the women's lives over eight seasons, set between the years 2004–2008, and later 2013–2017. They worked through domestic struggles and family life, while facing the secrets, crimes and mysteries hidden behind the doors of their — at the surface — beautiful and seemingly perfect suburban neighborhood. The show featured an ensemble cast, headed by Teri Hatcher as Susan Mayer, Felicity Huffman as Lynette Scavo, Marcia Cross as Bree Van de Kamp, and Eva Longoria as Gabrielle Solis. Brenda Strong narrated the show as the deceased Mary Alice Young, appearing sporadically in flashbacks or dream sequences.
Related articles