List of the best movies from the years 1980, in genre Adventure. Order based on the average from the IMDB, TMDB and Rotten Tomatoes ratings
W
allace and Gromit have run out of cheese and this provides an excellent excuse for the animated duo to take their holiday on the moon, where, as everyone knows, there is ample cheese. The moon is inhabited by a mechanical caretaker, who is not too happy about the two visitors from earth that nibble on the moon.
View page
Watch online
W
hen Dr. Henry Jones Sr. suddenly goes missing while pursuing the Holy Grail, eminent archaeologist Indiana Jones must team up with Marcus Brody, Sallah, and Elsa Schneider to follow in his father's footsteps and stop the Nazis from recovering the power of eternal life.
View page
Trailer
Watch online
A
fter getting a green card in exchange for assassinating a Cuban government official, Tony Montana stakes a claim on the drug trade in Miami. Viciously murdering anyone who stands in his way, Tony eventually becomes the biggest drug lord in the state, controlling nearly all the cocaine that comes through Miami. But increased pressure from the police, wars with Colombian drug cartels and his own drug-fueled paranoia serve to fuel the flames of his eventual downfall.
View page
Trailer
Watch online
T
he story of Brian Sweeney Fitzgerald, an extremely determined man who intends to build an opera house in the middle of a jungle.
View page
Trailer
Watch online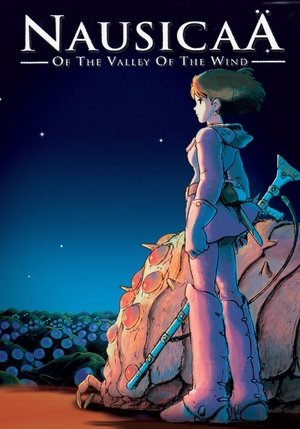 N
ausicaä, a gentle young princess, has an empathetic bond with the giant mutated insects that evolved in the wake of the destruction of the ecosystem. Traveling by cumbersome flying ship, on the backs of giant birds, and perched atop her beloved glider, Nausicaä and her allies must negotiate peace between kingdoms battling over the last of the world's precious natural resources.
View page
Trailer
Watch online
A
science fiction fairytale about an extra-terrestrial who is left behind on Earth and is found by a young boy who befriends him. This heart-warming fantasy from Director Steven Spielberg became one of the most commercially successful films of all time.
View page
Trailer
Watch online
I
n this enchantingly cracked fairy tale, the beautiful Princess Buttercup and the dashing Westley must overcome staggering odds to find happiness amid six-fingered swordsmen, murderous princes, Sicilians and rodents of unusual size. But even death can't stop these true lovebirds from triumphing.
View page
Trailer
Watch online
W
hen Dr. Indiana Jones – the tweed-suited professor who just happens to be a celebrated archaeologist – is hired by the government to locate the legendary Ark of the Covenant, he finds himself up against the entire Nazi regime.
View page
Trailer
Watch online
T
he epic saga continues as Luke Skywalker, in hopes of defeating the evil Galactic Empire, learns the ways of the Jedi from aging master Yoda. But Darth Vader is more determined than ever to capture Luke. Meanwhile, rebel leader Princess Leia, cocky Han Solo, Chewbacca, and droids C-3PO and R2-D2 are thrown into various stages of capture, betrayal and despair.
View page
Trailer
Watch online
Related articles