List of the 10 best movies starring Donnie Yen, order based on the average from the IMDB, TMDB and Rotten Tomatoes ratings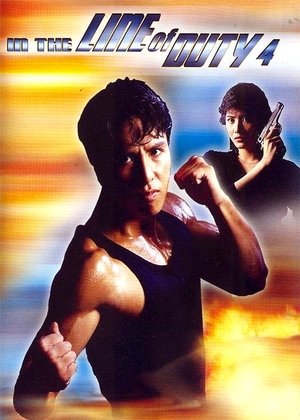 Role in movie: Captain Donnie Yan
T
wo detectives who are up to their necks in trouble and in each other's face, as they try to shut down a drug-trafficking scheme that could be connected with international ties to organized crime. But in the mist of their investigation, innocent immigrant dock worker Luk Wan-Ting gets caught up in the mix when he witnesses the murder of an intelligence operative and is framed for the crime.
View page
Trailer
Watch online
Role in movie: Liu Jin-xi
A
sinful martial arts expert wants to start a new tranquil life, only to be hunted by a determined detective and his former master.
View page
Trailer
Watch online
I
n the sequel to the Tsui Hark classic, Wong Fei-Hung faces The White Lotus society, a fanatical cult seeking to drive the Europeans out of China through violence, even attacking Chinese who follow Western ways. Wong must also defend Dr. Sun Yat Sen, a revolutionary, from the military.
View page
Trailer
Watch online
Role in movie: Sum Chung-yang
"
Bodyguards and Assassins" tells the story of a group of bodyguards protecting Sun Yat-sen (1866-1925) from assassins in 1905 Hong Kong.
View page
Trailer
Watch online
Role in movie: Inspector Ma Kwun
C
han, an articulate senior detective nearing the end of his career, is taking care of the daughter of a witness killed by ruthless crime lord Po. Martial arts expert Ma is set to take over as head of the crime unit, replacing Chan who wants an early retirement.
View page
Watch online
Role in movie: Eunuch Tsao Siu Yan
D
uring the Ming Dynasty, Tsao Sui Yan, the power-hungry and ruthless eunuch leader of East Chamber, craves his own kingdom. He intends on destroying the rebelling clans by using a traitorous secretary's children as bait. Ultimately, the two warring factions - the rebels led by Chow Wai-on and Mo-yan Yau, the East Chamber led by Tsao - end up in the rundown Dragon Inn right in the middle of the desert. Jade King, the beautiful owner and proprietor of Dragon Inn, hopes to cash in on the incident. But problems arise when Wai-on, desperate for the quickest route of escape, attempts to marry Jade in hopes of prying her for information; and the two clans go head-to-head in a no-holds barred finale battle.
View page
Watch online
A
semi-biographical account of Yip Man, the first martial arts master to teach the Chinese martial art of Wing Chun. The film focuses on events surrounding Ip that took place in the city of Foshan between the 1930s to 1940s during the Second Sino-Japanese War. Directed by Wilson Yip, the film stars Donnie Yen in the lead role, and features fight choreography by Sammo Hung.
View page
Trailer
Watch online
H
aving defeated the best fighters of the Imperial Japanese army in occupied Shanghai, Ip Man and his family settle in post-war Hong Kong.Struggling to make a living, Master Ip opens a kung fu school to bring his celebrated art of Wing Chun to the troubled youth of Hong Kong. His growing reputation soon brings challenges from powerful enemies, including pre-eminent Hung Gar master, Hung Quan (Sammo Hung). However, when corrupt colonial officials stage a life-or-death contest with formidable British boxer, Twister (Darren Shahlavi), to humiliate the Chinese people, the masters quickly forget their differences. Soon, the eyes of the nation are on the one man capable of securing a victory-Grandmaster Ip Man!
View page
Trailer
Watch online
Role in movie: Wong Kei-ying
I
ron Monkey is a Hong Kong variation of Robin Hood. Corrupt officials of a Chinese village are robbed by a masked bandit know as "Iron Monkey", named after a benevolent deity. When all else fails, the Governor forces a traveling physician into finding the bandit. The arrival of an evil Shaolin monk, brings the physician and Iron Monkey together to battle the corrupt government.
View page
Trailer
Watch online
From Wikipedia, the free encyclopedia. Donnie Yen (born 27 July 1963) is a Hong Kong actor, martial artist, film director, action choreographer and film producer. Apart from being a well-known film and television actor in Hong Kong, Yen has also gained international recognition for appearing in many films together with other prominent and internationally-known actors such as Jackie Chan, Jet Li and Michelle Yeoh. He is considered to be Hong Kong's top action star; director Peter Chan mentioned that he "is the 'it' action person right now" and "has built himself into a bona fide leading man, who happens to be an action star." Description above from the Wikipedia article Donnie Yen , licensed under CC-BY-SA, full list of contributors on Wikipedia.
View page with full filmography
Related articles