List of the 10 best movies of the year 1959, order based on the average from the IMDB, TMDB and Rotten Tomatoes ratings
T
he Human Condition is a Japanese epic film trilogy made between 1959 and 1961. The trilogy follows the life of Kaji, a Japanese pacifist and socialist, as he tries to survive in the fascist and oppressive world of WWII-era Japan. No Greater Love (1959) opens with Kaji marrying his sweetheart Michiko despite his misgivings about the future.
View page
Trailer
Watch online
W
illiam Shakespeare's classic play A Midsummer Night's Dream is brought to life with puppets.
View page
Watch online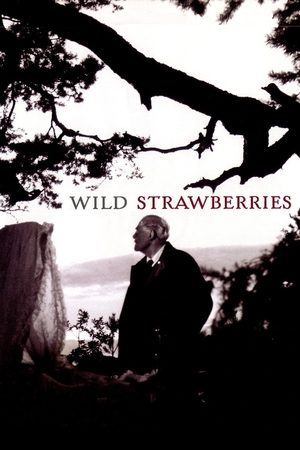 P
rofessor of medicine Isak Borg travels to Lund University in order to receive his anniversary title. Along the road he meets strangers and relatives, and in his dreams he is confronted with his own past as well as fear of insufficiency.
View page
Trailer
Watch online
D
uring World War II, 19 year old soldier Alyosha gets a medal as a reward for a heroic act at the front. Instead of this medal he asks for a few days leave to visit his mother and repair the roof of their home. On the train eastwards he meets Shura who is on her way to her aunt. In those few days traveling together they fall in love.
View page
Trailer
M
adison Avenue advertising man Roger Thornhill finds himself thrust into the world of spies when he is mistaken for a man by the name of George Kaplan. Foreign spy Philip Vandamm and his henchman Leonard try to eliminate him but when Thornhill tries to make sense of the case, he is framed for murder. Now on the run from the police, he manages to board the 20th Century Limited bound for Chicago where he meets a beautiful blond, Eve Kendall, who helps him to evade the authorities. His world is turned upside down yet again when he learns that Eve isn't the innocent bystander he thought she was. Not all is as it seems however, leading to a dramatic rescue and escape at the top of Mt. Rushmore.
View page
Trailer
Watch online
T
wo musicians witness a mob hit and struggle to find a way out of the city before they are found by the gangsters. Their only opportunity is to join an all-girl band as they leave on a tour. To make their getaway they must first disguise themselves as women, then keep their identities secret and deal with the problems this brings - such as an attractive bandmate and a very determined suitor.
View page
Trailer
Watch online
K
aji, having lost his exemption from military service by protecting Chinese prisoners from unjust punishment, has now been conscripted into the Japanese Kwantung Army. Despite his anti-militarism, Kaji excels in his training and tries to implement his ideals in his dealings with other soldiers in the face of the prevailing brutality. The film ends with the Soviet army's victorious onslaught.
View page
Watch online
I
ntensely touching story of a misunderstood young adolescent who left without attention, delves into a life of petty crime.
View page
Trailer
Watch online
A
Polish sailor and a young British tomboy become unlikely allies after she witnesses him commit a crime of passion. With its location shooting and scenes of port city street culture, Tiger Bay presaged the cinema of the British New Wave, while Hayley Mills' starring performance won the 12 year-old a special prize at the Berlin Film Festival and launched her career.
View page
Trailer
Watch online
T
he story of a man (Andrey Sokolov) whose life was ruthlessly crippled by World War II. His wife and daughters were killed during the bombing of his village, he spent some time as a prisoner, and his only son was killed in action only a few days before the victory...
View page
Related articles