List of the 10 best movies starring Bob Balaban, order based on the average from the IMDB, TMDB and Rotten Tomatoes ratings
Role in movie: Jonathan Steinbloom
I
n "A Mighty Wind", director Christopher Guest reunites the team from "Best In Show" and "Waiting for Guffman" to tell tell the story of 60's-era folk musicians, who inspired by the death of their former manager, get back on the stage for one concert in New York City's Town Hall.
View page
Watch online
T
his film tells the story of a successful writer called Harry Block, played by Allen himself, who draws inspiration from people he knows in real-life, and from events that happened to him, sometimes causing these people to become alienated from him as a result.
View page
Watch online
Role in movie: Dr. Theodore W. Millbank, III
T
he tension is palpable, the excitement is mounting and the heady scent of competition is in the air as hundreds of eager contestants from across America prepare to take part in what is undoubtedly one of the greatest events of their lives -- the Mayflower Dog Show. The canine contestants and their owners are as wondrously diverse as the great country that has bred them.
View page
Trailer
Watch online
Role in movie: Morris Weissman
M
ultiple storylined drama set in 1932, showing the lives of upstairs guest and downstairs servants at a party in a country house in England.
View page
Watch online
Role in movie: Enid's Dad
A
quirky girl tries to figure out what to do now that she had graduated from high school, and forms a friendship with an eccentric 40-year-old record collector after playing a prank on him with her best friend.
View page
Trailer
Watch online
Role in movie: Lloyd Miller
C
orky St. Clair is a director, actor and dancer in Blaine, Missouri. When it comes time to celebrate Blaine's 150th anniversary, Corky resolves to bring down the house in Broadway style in this hilarious mockumentary from the people who brought you "This is Spinal Tap!"
View page
Watch online
Role in movie: The Young Student - New York
Role in movie: David Laughlin
A
fter an encounter with UFOs, a line worker feels undeniably drawn to an isolated area in the wilderness where something spectacular is about to happen.
View page
Trailer
Watch online
Role in movie: The Narrator
S
et on an island off the coast of New England in the summer of 1965, Moonrise Kingdom tells the story of two twelve-year-olds who fall in love, make a secret pact, and run away together into the wilderness. As various authorities try to hunt them down, a violent storm is brewing off-shore – and the peaceful island community is turned upside down in more ways than anyone can handle.
View page
Trailer
Watch online
T
he Grand Budapest Hotel tells of a legendary concierge at a famous European hotel between the wars and his friendship with a young employee who becomes his trusted protégé. The story involves the theft and recovery of a priceless Renaissance painting, the battle for an enormous family fortune and the slow and then sudden upheavals that transformed Europe during the first half of the 20th century.
View page
Trailer
Watch online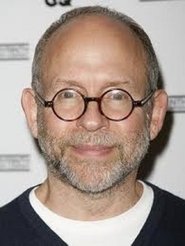 From Wikipedia, the free encyclopedia. Robert Elmer "Bob" Balaban (born August 16, 1945) is an American actor, author and director. Description above from the Wikipedia article Bob Balaban, licensed under CC-BY-SA, full list of contributors on Wikipedia .
View page with full filmography
Related articles